The traditional way of providing customer service fails to meet the ever-evolving expectations of the new generation of customers. Therefore, companies still sticking to the old ways must change their methods to provide a better experience to their customers at every step of their journey.
AI-enabled chatbots for customer service are making their way into the support sphere, as they can impact support and automate sales and marketing functions.
With 50% of customers no longer caring whether they are handling humans or AI-powered assistants, automation through crawlers can bridge the gap in the client assistance hierarchy and include value.
Using customer service bots makes it easy to provide better and faster support at various touchpoints of the customer journey, streamlining processes and improving customer engagement.
What is a customer service chatbot?
Customer service chatbots are designed explicitly for purposes along the Customer Journey. An intelligent customer service chatbot can answer up to 70% of simple, frequently asked customer questions or direct customers to additional information or resources on your website.
Such chatbots have the added advantage of decreasing the variety of inquiries in the get-in-touch-with facility, which means client service agents can spend more time taking care of intricate consumer problems instead of regurgitating information that can conveniently be automated or located in a frequently asked question.
Related: How To Gather Customer Feedback With A Chatbot
12 essential advantages of chatbots in customer service
Many firms are choosing AI chatbots as an essential part of their customer service operations to improve reaction time and minimize operational expenses. Because bots can quickly resolve simple questions, your team has more time to address complex issues and help improve the customer support experience.
Using AI for chatbots in customer support can speed up support on many levels.
#1. Provide immediate support

#2. Provide a better experience

#3. Remain available 24×7

#4. Ensure seamless hybrid support

#5. Achieve easy scalability

#6. Minimize customer support costs

#7. Reduce the number of support tickets

#8. Collect feedback in real time

#9. Improve support agent productivity

#10. Automate social media support

#11. Minimize IVR frustrations

#12. Track customer satisfaction KPIs
Let's look at each of these opportunities in detail;
#1 Offer immediate support

Long wait times often deter customers.
With companies losing 75% of customers because of wait times, it's safe to state that the absence of instant answers is just one of the most significant frustrations for customers and many root causes of client churn.
Carrying out a chatbot with other communication channels can aid you in supplying immediate aid for FAQs asked for by customers.
How can a customer service chatbot enhance support?
Bots can be the first factor of contact to lower consumer spin and give a human handoff for complex problems.
You can educate your customer assistance chatbots to expect customer requirements and give appropriate feedback. If your business receives recurring inquiries, implementing chatbots can be a helpful way to provide immediate support without keeping customers waiting.
Even if chatbots can't fix a problem immediately, they can at least give an instant response that addresses the customer's inquiry and leave a good impression on your customer.
#2. Deliver a better experience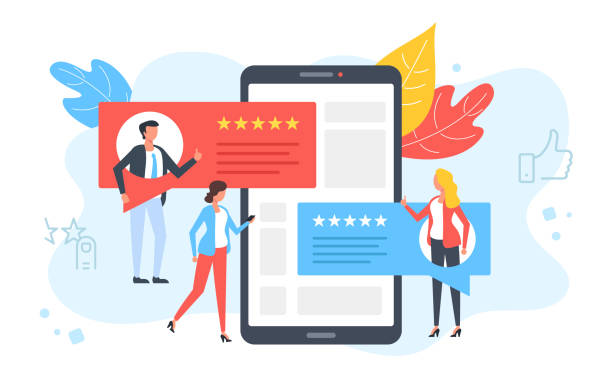 Good conversation support is always one of the most critical aspects of customer experience.
When you use a chatbot for customer service, you can respond to customer queries in real time, which increases customer sympathy for your brand.
A chatbot on the internet site or a messaging app can provide some support 24/7.
Tips for better CX with a customer service bot include
Identify the nature and urgency of the problem.

Send the ticket to the correct department or agent.

Move it to the front of the queue based on urgency.

Help the client schedule a chat/call throughout business hours to eliminate the feeling of uncertainty.
#3. Stay available 24×7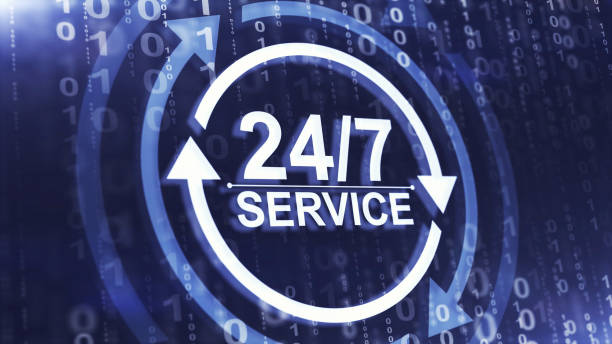 43% of consumers expect e-commerce/online retailers to provide 24×7 customer service, while only slightly fewer expect the same, but for about 12 hours a day/7, days a week.
Of course, faster problem resolution is at the heart of what customers want when they expect companies to be available 24/7.
Responding quickly and fixing a problem on the first contact is an essential factor when it comes to retaining customers. That is one of the main reasons why chatbots provide excellent customer service around the clock.
The customer support chatbot can draw on extensive resources and provide quick responses anytime, even when the support team is unavailable.
Contacting customers at their preferred time increases satisfaction and loyalty to your brand.
Best techniques for utilizing AI-powered client service for day-and-night assistance
Use the crawler to engage your consumers by responding instantly to common concerns.

Answer simple questions instantly with customer support chatbots and reduce support tickets.

Rely on the customer support chatbot template to help employees focus more on the essential aspects of customer service.
#4. Ensure seamless hybrid support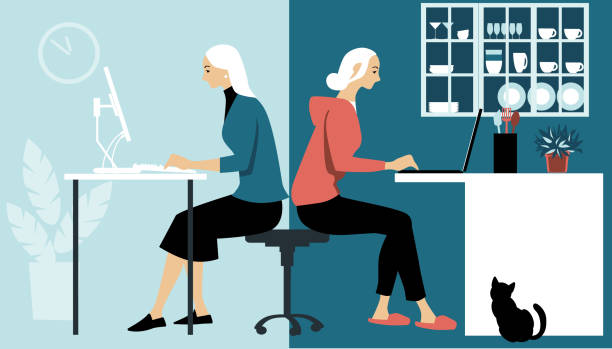 Companies that want to offer live chat support have three options:
A hybrid approach that leverages both channels
Striking the right balance between the two communication channels can help deliver better customer support. When you offer hybrid support, you can quickly strike a balance between relaxing the support team and offering qualified services to your leads.
It's like involving your bot in the first phase and putting human support in the background.
This way, companies can automate repetitive requests with bots and ensure that complex requests are seamlessly routed to a human agent.
Tips for providing hybrid support with a customer care chatbot
Before offering hybrid support, you must first gain a better understanding of live chat and chatbots by learning about the pros and cons of both platforms.

There needs to be a seamless transition between the client service chatbot and human agents so customers don't experience any inconvenience.

It is essential to rely on hybrid support to reduce the number of touchpoints for the overall solution.

If the bot cannot resolve the request, it needs to be forwarded to the agent to get an effective solution right at the first contact.
#5. Achieve easy scalability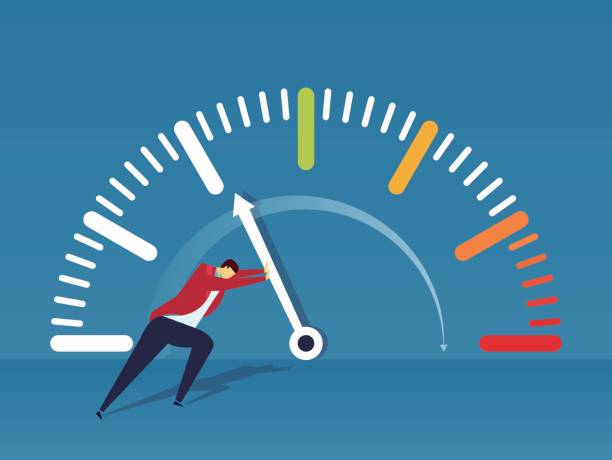 The ability to scale support is an essential thing a customer-centric business can ask for.
There are times when a sudden spike in traffic is inevitable, such as during the holiday or peak times. How would you handle the rush at such times with the same support infrastructure?
You will face challenges such as adding more support experts, conducting training, etc.
Using chatbots in customer support can help you avoid all these issues and allow you to have real-time conversations. Moreover, this is easy and economical as the cost of chatbots is easy to manage.
Moreover, chatbots in customer service can also help you increase your business's productivity without additional costs and resources.
How do you scale assistance with the best customer care chatbots?
You can quickly stabilize scalability with both chatbots and live conversation. The bot manages specific demands, while the facility demands are passed to human support.
Bots can handle endless conversations, regardless of time and volume, promoting business growth and customer satisfaction.
#6. Minimizing customer support costs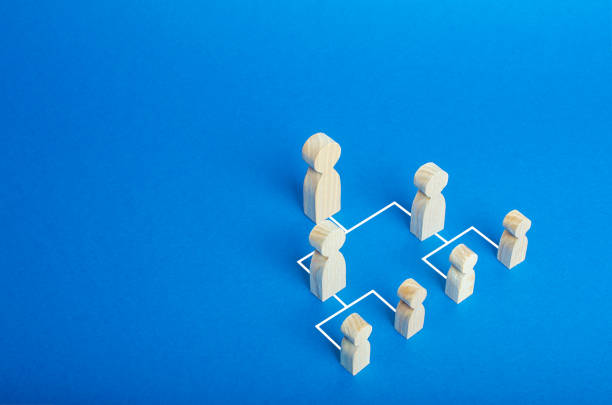 Chatbots can help reduce customer support costs without sacrificing service quality.
Thanks to bots, your company can save on costs associated with hiring more support staff, performing assistance training, or keeping a robust assistance framework.
Using a chatbot for customer service can help handle numerous conversations at once and handle an increased volume of customer inquiries without increasing costs.
For this reason, you should plan to invest in artificial intelligence for customer support to reduce costs and still provide an excellent chatbot customer experience.
How can AI-powered customer service help lower support costs?
You can estimate peak times for your business and then deploy chatbots to manage costs. If your price per chat is high, you can carry out a customer assistance chatbot to manage discussions successfully without additional investment.
You can regularly train your customer support chatbots with FAQs and help them better understand the user's intent to provide a relevant response.
#7. Reduce the number of support tickets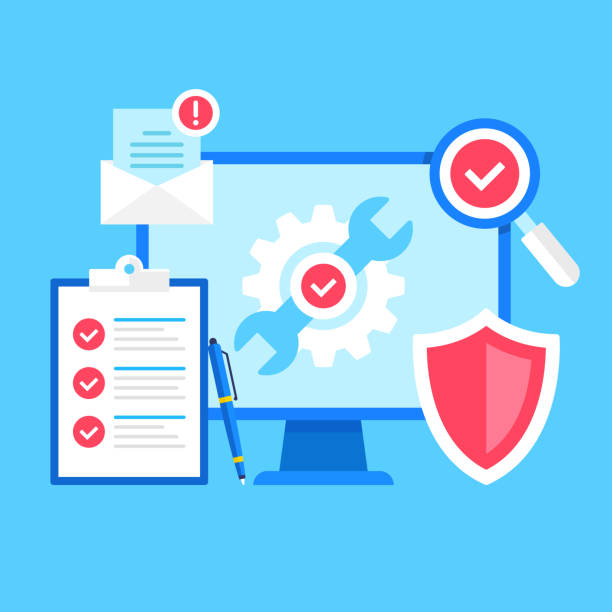 Failing to resolve your customers' issues as quickly as possible can hinder the growth of your business and, of course, lead to an increasing number of support tickets.
Every year, 265 billion support tickets and calls are made worldwide, which means a considerable loss in support costs for the industry. To avoid such losses, you must boost client experience with your brand name and solve their issues quickly.
How do the very best client support crawlers minimize assistance tickets?
With bots, you can automate straightforward inquiries like order status, return plan, and distribution times and handle your customers efficiently.,
The future of customer service chatbots
In the near future, we expect to see chatbots becoming smarter and more capable than ever before. They'll learn from their interactions with customers and adjust accordingly.
For example, a chatbot may ask questions about the user's location, then route the call to the nearest agent. Or, a chatbot could recommend products based on the user's preferences
Can program customer support robots with all the details to deliver error-free service, avoid difficulties, and attain incredible accuracy.
The best customer support chatbots can even offer personalized responses based on previous interactions with the customer.
#8. Collect feedback in real time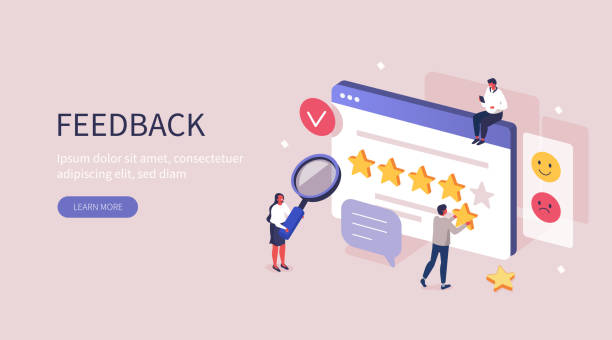 Feedback is essential for any business, as it helps you learn how satisfied customers are with your products and services. However, it can be challenging for businesses to get customers to fill out feedback forms or answer questionnaires.
Avoid such situations by implementing chatbot services, as you will get a better feedback loop and improve customer relations while having better data about users.
Customer service chatbot templates can assist make the process interactive, fast, and accessible by helping you get real-time comments at every stage of the customer journey, whether at the time of the chat conversation or the purpose of a product.
Tips for using a customer service chatbot to get customer feedback
You can use a chatbot to gather initial details before linking the customer to the best support representative and lower client wait times.

The feedback from the bot can help you identify the areas you need to improve on your products, services, or bot flow to achieve better interactions.
9. Improve the productivity of support staff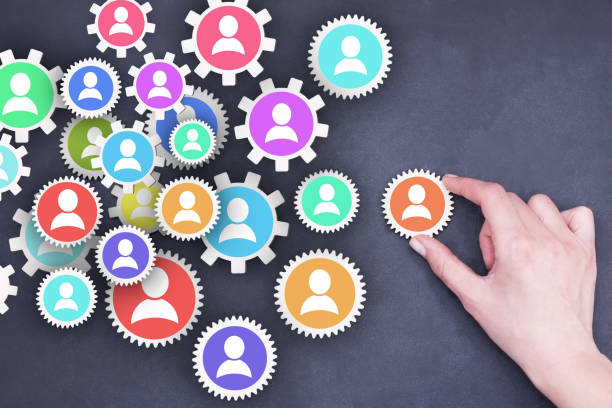 Implementing chatbots for customer support rises the efficiency of a customer service team. Support agents can become three times more productive in handling priority tasks when bots are in place to answer frequently asked questions seamlessly and promptly.
Similarly, bots can answer inquiries around the clock, saving valuable staff time for other, more critical tasks.
How do bots make the assistance team more productive?
Handling large support requests:

Bots can handle multiple customer interactions simultaneously, ensuring that your customers don't have to wait long for a response.

Escalating issues to the right team:

Some customer issues require expert help, and bots can route them to the professional support staff and ensure better responses.
#10. Automate your social media support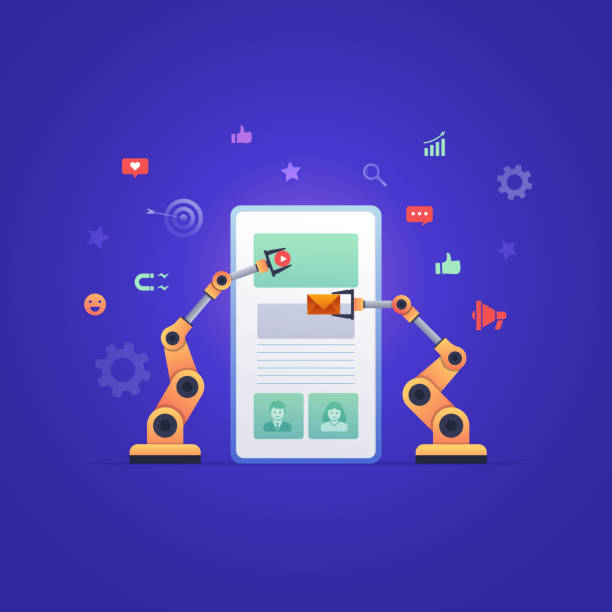 Many customers today use social media to engage and provide customer support.
However, in most cases, this contact needs to be made promptly.
Companies have limited resources and don't want to dedicate additional human resources to social platforms. Customer support chatbots can overcome this problem by providing automated responses to user queries on social media. Social bots can have seamless conversations with users to assist them.
They can also help build closer customer relationships by providing targeted content and anticipating user responses.
How can social bots be used to engage with customers more efficiently?
They can promptly respond to users' queries and comments, improving the customer experience. Many industries, such as retail, travel, entertainment, healthcare, and finance, can use social bots as assistants and provide excellent customer service through social media.
Social bots can help you improve your social image by providing real-time customer support on a large public platform.
#11. Minimize IVR frustrations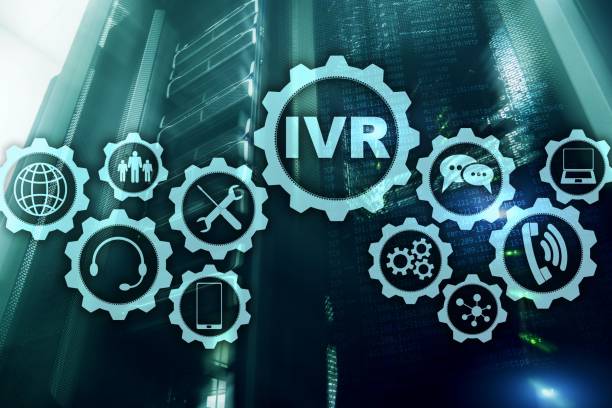 Customers prefer to use interactive voice response (IVR) systems on phone calls.
Listening to the menu is time-consuming, and not getting personalized responses is a recipe for poor customer service. Other common inconveniences customers face with IVR systems include routing calls to the wrong teams, hang-ups, limited options, etc.
Chatbots for customer service can be an excellent way for businesses to free customers from the frustrating IVR system. Straightforward answers with no wait time or choice of options will improve user satisfaction.
How can chatbots be used to eliminate IVR issues?
Customer support bots can engage customers instantly by giving them the answers they want. The bot automatically routes the chats to the right team, ensuring a quick and effective resolution without keeping users waiting.
As a company, you save time and costs for routing a customer between different departments.
#12.Track customer satisfaction KPIs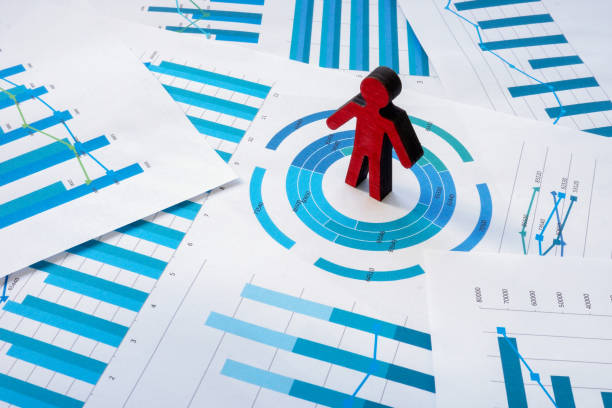 Three out of five Millennials have used chatbots at least once.
Customers are satisfied with the chatbot and have become accustomed to it. However, when developing a chatbot for customer service, it is essential to define the end goal of the bot and find out if those goals are being met.
Customer Satisfaction Score (CSAT) or Net Promoter Score (NPS) is the most vital metric to measure customer service.
Using these KPIs, you can determine the extent to which your customers are satisfied with their interaction with your bot. You can improve your bot flow based on the scores to enhance the chatbot customer experience.
How can customer care bots evaluate CSAT metrics?
You need to evaluate your bot conversations' CSAT or NPS scores and understand whether your customers are satisfied with the bot. Based on your metrics, you should check whether the bot is helpful and revise the flow/design to ensure that it helps the customers.
You should monitor the bot's performance regularly to increase customer satisfaction.
Improve your support with customer service chatbots
Artificial intelligence is now integral to user engagement strategies and is changing how businesses support their customers. Thanks to the increasing use of AI, brands find it beneficial to deploy customer service chatbots to provide instant answers and reduce the likelihood of human intervention in either direction.
Moreover, AI-powered bots have helped reduce operational costs, leading to higher customer satisfaction. As things stand today, customer support chatbots will have more advanced artificial intelligence (AI) and machine learning (ML) capabilities to understand the context and sentiment of customer queries and ensure that the response matches the users' language.
It helps ensure your website is in tip-top shape. Check it out now here: Feedback and Customer chatbot
You Might Also Enjoy